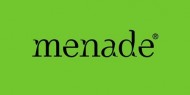 For the second year running SudVinBio (Millesime Bio) has awarded two gold medals to Bodegas Menade for their MENADE SAUVIGNON and DULCE MENADE wines.
The award ceremony took place last week during the 21st Anniversary of SudVinBio in Montpellier, France. This second consecutive year of awards for Bodegas Menade demonstrates their consistency when it comes to making the highest quality Sauvignon Blanc wines which are also celebrated in France– a country which Sauvignon Blanc is native.
It is an honor for Spanish wines, with France being the homeland of Sauvignon Blanc, to venture into the realm of local French varieties and create such remarkable and internationally praised wines which express the intense, aromatic and refreshing aspect found in all Menade wines.
The 7th edition of the Millésime Bio has included participation of 1214 wine references from France, South Africa, Germany, Chile, Egypt, Spain, Italy, Portugal and The United States. Of the 1000+ participants in the contest, just 329 medals have been awarded with only 73 of them gold.
These results demonstrate the constant quality shown in Menade wines, "something which can only be achieved with our small human team at Menade", confirmed the Sanz siblings. A winery which driven by a frenzy of dynamism has distributed their wines worldwide. The Sanz siblings are loyal to their goals, with their wines they captivate more and more people, they want that everyone enjoy and live with their wines because as they say, Menade is life.