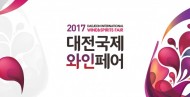 DATE: 1-3 September 2017
PLACE: Daejeon (South Korea)
The D.O. Rueda will participate in the "Daejeon International Wnie & Spirits" 2017 fair in Daejeon (South Korea), with the main goal of publicizing and promoting Rueda wines in the Korean market.
This event is part of the "Asia Wine Trophy" event.
There, the C.R.D.O. Rueda will have a Stand shared with the D.O. Ribera de Duero where attendants will be informed about the characteristics of the D.O. Rueda and its wines.
The wines to be used will be selected from among the wineries that have interest in participating with any of their wines.